Mission Lazarus in Honduras 2019
October 10-16
So let's not get tired of doing good. At just the right time we will reap a harvest of blessing if we don't give up. Therefore, whenever we have the opportunity, we should do good to everyone. -Galatians 6:9-10
We will be working with Mission Lazarus to add a classroom to their school. We hope to pull together a team of about 20 people. The cost of the trip is roughly $1,875 per person.
The cost of the classroom is $40,000. That should include construction, electrical work and desks, etc. If we are able to raise a little more, then we will install latrines in the local villages. That is always a great way to immerse ourselves into the culture and spend more time interacting with the locals. Total fundraising target for the team of 20 is $85,000. It seems like a big goal, but it's definitely doable if we have a lot of time if we start now.
As a part of your role on this team, we need you to raise as much money for the project as possible. Raising money for the Lord's work has never been an issue for us. We've found that people are actually honored to be asked. If everyone on the team raises money for their travel and $2,000 for the project, we will be in great shape. If raising money or funding the trip concerns you, don't worry; the Lord, through the efforts of this team will not let you down. If it's in your heart to go, then just commit and lets go!
To Donate
If you would like to donate to this cause, you can use to contribute to the trip through the our special landing page with Mission Lazarus. The trip will be flagged under Life Community. Just put "Life Community" and the name of whose trip is being supported in the comments section. If you would rather send a check, please make checks payable to Mission Lazarus. Checks can be mailed to our Missions Coordinator, Matt Clarke, at 2870 Sanford Rd, Nolensville, TN 37135.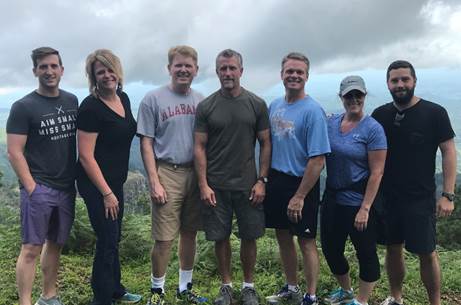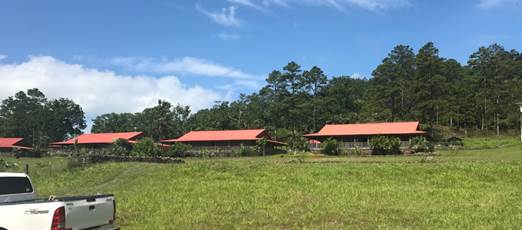 Photos from our last team trip to Honduras.
Join the Team
We need a commitment. A text or reply to this email would be great so I can begin to finalize the team composition, budget and logistics. Pray about it and let me know if you can over the next 30 days.
Fill out the waiver by clicking here. Email the completed waver and a copy of your passport to Matt Clarke at mattc@churchillmortgage.com.

If you don't have a passport or it's expired or will be anytime in 2019; don't worry. You have plenty of time to get one or renew yours, but start soon.

Start raising money. We need at least a $500 deposit, by April 1, as your good faith deposit. That will give us several months to raise the rest of the money. Of course, the sooner we raise the remainder the better and more opportunities we can trigger.

Pray for the trip, the students at the school, the Mission Lazarus team and for each other.

Be on the lookout for more communication and team meetings, starting in April, as well as email blasts with info you can use to raise funds.

Be thinking about who else you want to invite. The team is just being assembled and I'd love to see you invite others that you think would benefit from this opportunity. Anyone over the age of 13 is welcome, so long as they are able to listen, follow the rules and not wander (that rules out several adults I know).

And if you choose not to go, we'd still love your financial support!!!